About Ness
Ness was founded in 1999 following the merger of the six most prominent IT companies in Israel. Each of the companies contributed dozens of years of expertise and experience, and combined together, turned Ness to be the preeminent leader in the information systems professional services market in Israel.
Since its incorporation, Ness has established itself as a key player in the IT and technology services arena in Israel thanks to the unique combination of varied business models, technology expertise, strategic partnerships with the leading software and hardware vendors and its continuously growing customer base.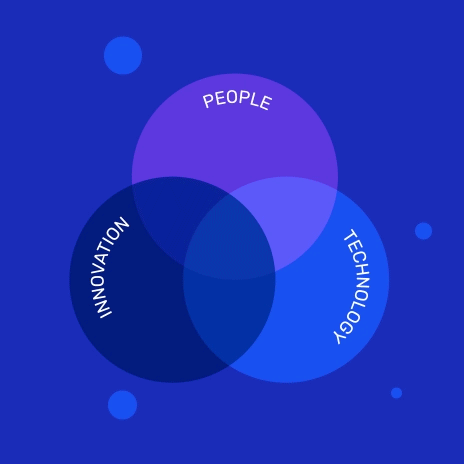 Ness is one of the early and largest Information Systems and Technology services companies in Israel. This is attributed to its hundreds of customers and thousands of professional employees, the company's main asset. For over two decades, our employees have been the driving force behind our ability to execute on our core business and bring tangible value to our customers.
As of June 2014, Ness has become part of the Hilan Group, Israel's leading Software as a Service (SaaS) provider, offering a full and comprehensive solution for compensation and benefits as well as for enterprise human capital management solutions. Hilan is a public company, traded in the Tel-Aviv Stock Exchange (TASE: HILAN), and rated as the largest and prominent Information Systems and Technology Services group in Israel.

Ness is a company with decades of accumulated experience and a track record in successfully, effectively and efficiently managing some of the largest-scale and complex projects ever executed in Israel. As such, Ness has a deep understanding for what it takes to be a leading technology projects service provider, starting with the high level of professional expertise, deployment of quality assurance processes, effective management methodologies, and risk mitigation management. In addition, Ness sees high priority in training and development of its experienced and professional human capital that is carefully selected based on their capabilities to combine business orientation with profound technical knowledge and expertise. All these are leveraged by Ness to ensure project delivery on a timely manner to the customers' full satisfaction.

Ness is one of the largest employers in the Israeli market, employing over 4,000 professionals in a variety of ages, professions, and verticals. Ness is an equal opportunity employer and embraces diversity in all of its forms. Ness aspires to provide each of its employees with personalized employee experience, according to their personal needs and attributes.
Ness is acknowledged in prestigious ratings year by year in both core technology and information systems categories as well as with 'preferred employer of choice' title and is highly ranked by social responsibility surveys listed herein (partial list):

STKI, IDC, and BDO rated NESS as the #1 outsourcing and managed services provider in Israel for the fourth year in a raw

Ness was rated by BDI and the College of Management Academic Studies among the 50 most desired employers by students in Israel

STKI rated Ness as the largest software distributor in Israel

Ness was listed in Ma'ala listing for Corporate Social Responsibility

STKI rated Ness as the leading Israeli software-based development projects provider

STKI rated Ness as the #1 provider of testing and quality assurance services in Israel

The Israeli analysts rating ranked Ness in the top three providers of added-value services in the fields of support services call centers, enterprise applications, core solutions, training, BI and more

Ness was selected by a committee led by Prof. Gadi Ariav to be presented with the excellence award for 'Innovation as Added Value' in the Information Technology field

Gartner named Ness as one of the most recommended software testing vendors worldwide

Ness is ranked in 1ST place as Israel's leading Organizational Learning provider specializing in IT/ Software implementation by STKI