About Ness
Ness is one of Israel's largest and most prominent Information Technology and Digital service providers. This is attributed to its hundreds of loyal customers and partners and to its over 4,000 professional employees, who are the most valuable asset of the company. For the past 22 years, our employees have been the driving force behind our ability to execute our core business and deliver substantial value to our customers.
Since its incorporation, Ness has established itself as a key player in the Information technology and digital services space in Israel by offering to its steadily growing customer base a unique combination of diverse business models, technology expertise, and strategic collaborations with the leading global software and hardware vendors.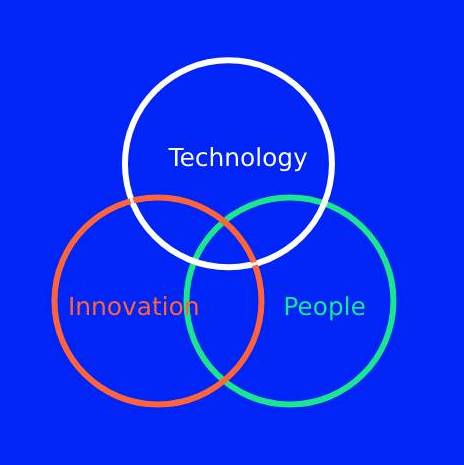 Ness was founded in 1999 through the merger of the six most prominent IT companies in Israel at the time. Each of these companies contributed decades of expertise and experience, and combined, they formed Ness as the preeminent leader in the Israeli information technology services market. As of June 2014, Ness has become part of the Hilan Group, the market leader for payroll and enterprise human capital management solutions in Israel. Hilan Group is a public company, traded on the Tel-Aviv Stock Exchange (TASE: HILAN), and rated as the largest and prominent group in Israel for Information Systems and Technology Services.
With decades of cumulative experience and a track record for successfully, effectively, and efficiently managing some of the largest-scale and complex projects ever executed in Israel, Ness has a deep understanding of what it takes to be a leading technology projects service provider and is well equipped to do so. This achievement starts with a high level of professional expertise, deployment of comprehensive quality assurance processes and methodologies, as well as risk management processes. Moreover, Ness sets the training and development of its skilled personnel as the highest priority combining business understanding with advanced technical knowledge. All these are leveraged by Ness to ensure timely project delivery to the customers' satisfaction.

Ness is one of the largest employers in Israel, employing over 4,000 professionals of diverse age groups, expertise, and professional backgrounds. Ness is an equal-opportunity employer and embraces diversity in all of its forms. Ness aspires to provide each of its employees with a personalized employee experience, tailored to the needs and characteristics of each individual.
Ness is acknowledged by prestigious ratings year by year in both the core technology and information systems categories and awarded with the 'preferred employer of choice' title. Furthermore, we at Ness take our corporate social responsibility seriously, and some of these rankings are a testament to that commitment.

Here are some of the rankings in which Ness is named (partial list):

Ness was ranked first in an Excellence in Human Resources competition in Israel.

STKI rated Ness as the #1 provider of testing and quality assurance services in Israel.

STKI ranked Ness as the largest software distributor in Israel.

Ness is included in MA'ALA's gold index of Corporate Social Responsibility.

Ness is ranked #1st in the STKI rating of Israel's leading Software-Based Development Project Companies.

Gartner has recognized Ness as one of the most recommended software testing vendors worldwide.

Ness has been presented with the Excellence award for 'Innovation as Added-Value' in the Information Systems field.

STKI, IDC, and BDO named NESS for the sixth consecutive year as the 1st leading Outsourcing and Managed Services provider in Israel.

Ness is ranked as the market leader in the Israeli analysts' ratings in various domains including support and call centers, core solutions, BI, and analytics.

Ness is ranked by STKI as Israel's #1 organizational learning entity specializing in system implementation